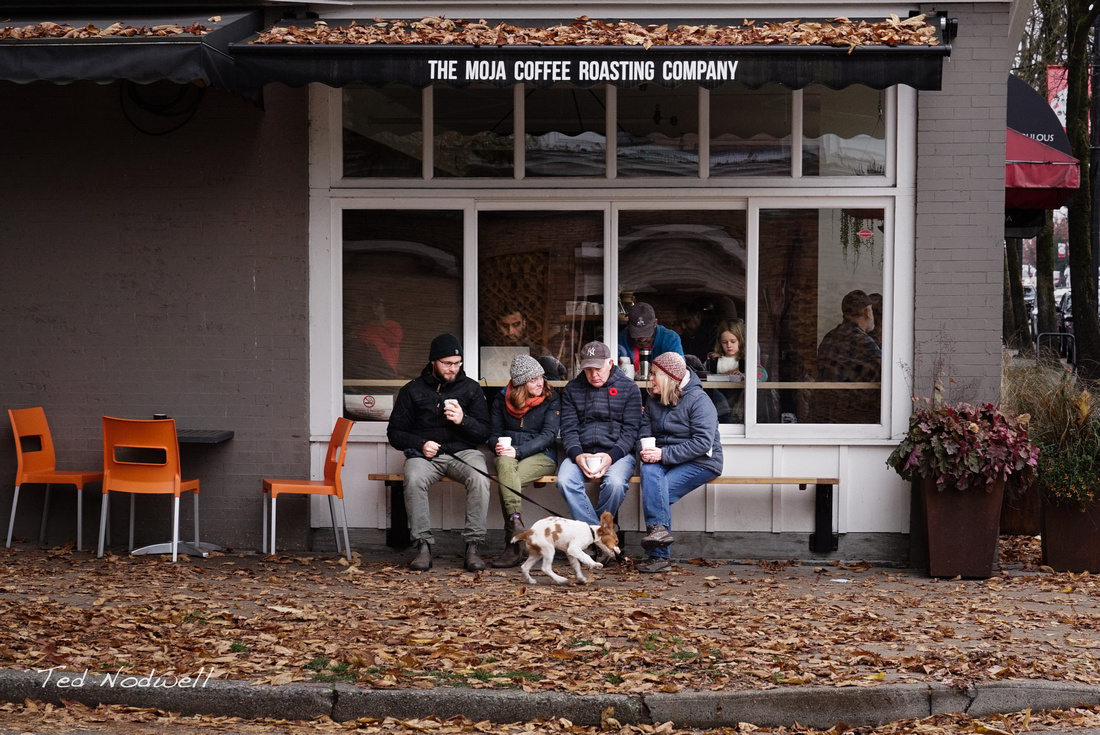 Vancouverites love their coffee, even if they have to put a lid on to keep the autumn leaves from falling in.
I made this image on Commercial Drive when I went out with 14 photographers from the Pacific Digital Photography Club. That outing was a hands-on follow up to a presentation on street photography that I gave at the club earlier in November.
I will be doing a similar workshop for the Victoria Camera Club on March 8, 2018.
posted by Ted Nodwell