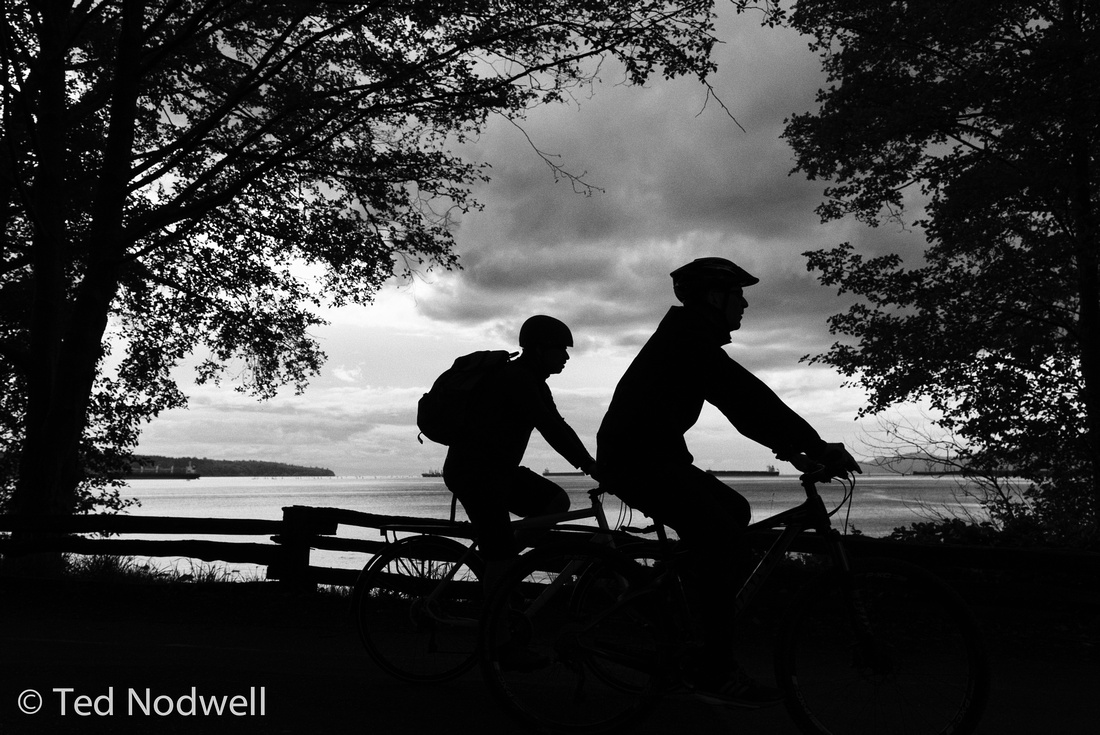 Today Evelyn and I were invited to a seminar sponsored by a leading camera manufacturer. Instead we opted to take our cameras out and see what images we could create. This image, which I call Cycling Stanley Park, is a result.
To my mind, we decided to go for learning by doing versus learning by listening. Photography is an art form that takes a lot of practice. I enjoy a photographic outing. I learn something every time. And when I create an image that speaks to me it is extremely gratifying.
We can all learn from listening to and talking with others. But in the end the most important thing is to just do it.
posted by Ted Nodwell